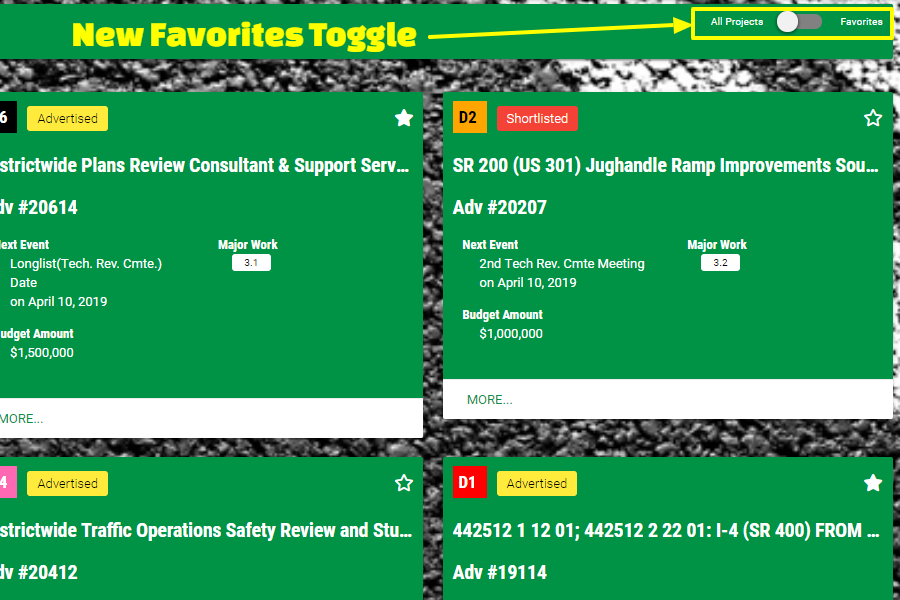 How to Use Favorites Filters
Today, we added the ability to filter based on favorites, both in the main project list screen and the calendar view. This should make keeping track of your top priority projects much easier.
Here's how the filter works in both screens…
DOT Project List View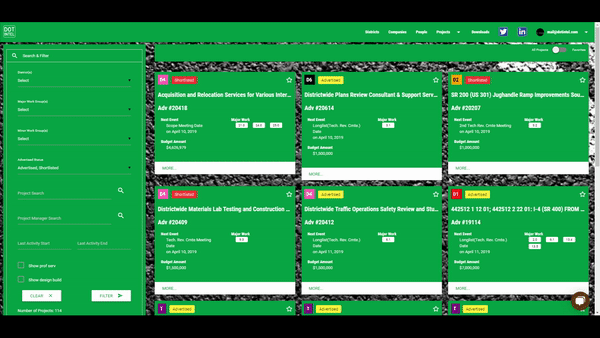 In the DOT Project List View, clicking the stars in the upper-right corner of any project card will add the project to your list of favorites. After you have projects in your favorites, you can use the toggle in the upper-right-hand corner of the screen to show only your favorites in the card view.
Remember that the Search & Filter options will still apply! So if you have the projects filtered to only show District 1, and you have the favorites filter turned on, but you don't have any favorites in District 1, you won't see any project cards.
DOT Projects Calendar View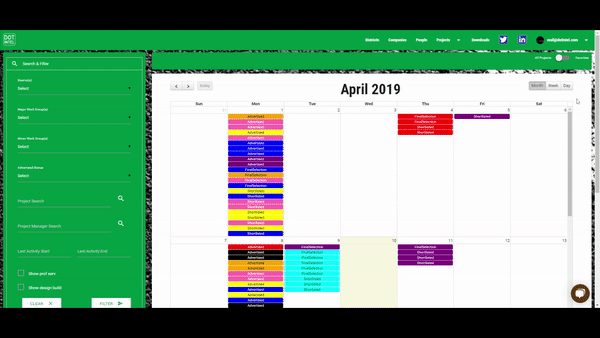 In the DOT Project Calendar view, you can also filter the projects that show up to only see your favorites. The toggle works the same way, simply click the toggle in the upper-right-hand-corner and the calendar will only show you the projects that are on your favorites list.